Posts tagged "competition"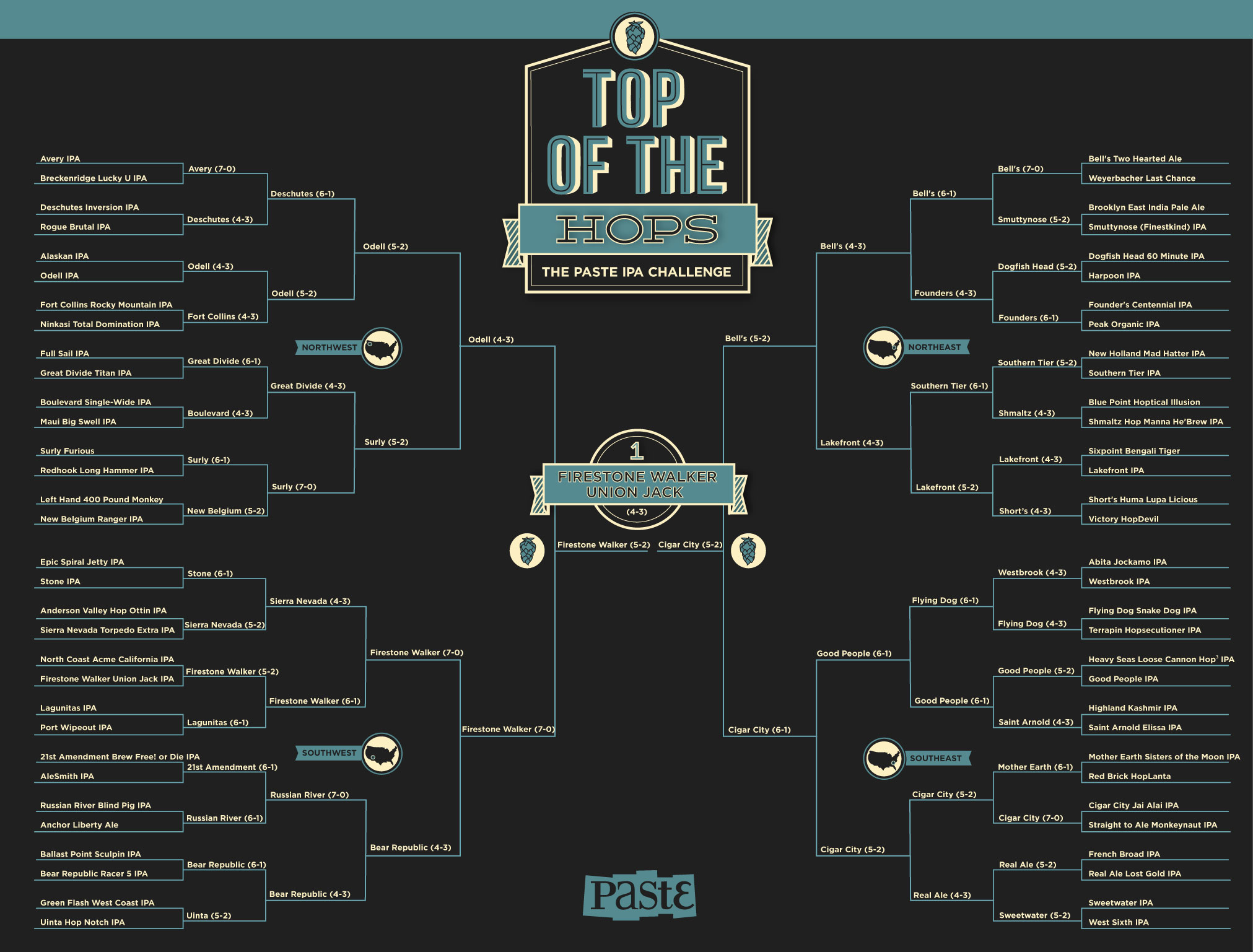 I was a little harsh of some of the selections along the way, but the exercise is fun. The winner is the Firestone Walker Union Jack IPA, which Paste describes as "simply the best IPA in America." Not sure I agree, but it is a damn fine beer.
Sixty-four IPAs began Paste's Top of the Hops IPA Challenge, but there can only be one winner. After blind-tasting 60 pairs of American India Pale Ales through four rounds, four beers still had a shot at the Championship.

All 64 beers met our initial criteria—an IPA from an American brewery that was available year-round and maxed out at 7.5% ABV (meaning no Imperial or Double IPAs). Each round had seven judges, including Paste's beer-loving staff, musicians we invited in to participate and Atlanta-area beer experts like CNN beer writer Nate Berrong, Kraig Torres of Hop City and Eddie Holley of Ale Yeah!, two of Atlanta's best craft beer stores.

It's been a fun project, especially in these final rounds where all four beers were simply exquisite.